USA issues alert after employee in China reports 'abnormal' sound sensations
An American working at the US Consulate in southern China reported experiencing "abnormal" sounds and pressure that resulted in a mild brain injury - reminiscent of a mysterious illness that recently hit diplomats in Cuba, officials said Wednesday.
The State Department said in its Wednesday statement that anyone who experienced "unusual acute auditory or sensory phenomena" while in China should move away from the source of the noise.
The American, who has not been named, fell ill while working for the United States government in the southern Chinese city of Guangzhou.
For most the symptoms occurred around May 2017, but they were first reported in late 2016.
Embassy spokeswoman Jinnie Lee told U.S. media the employee suffered a mild traumatic brain injury while working at the USA consulate in the city of Guangzhou.
The odd incident recalls a similar spate of reports from Cuba, where U.S. officials reported symptoms consistent with a "sonic attack", or exposure to harmful frequencies.
"The Department is taking this incident very seriously and is working to determine the cause and impact of the incident", Lee said in an email.
"The US government is taking these reports seriously and has informed its official staff in China of this event", it added. The U.S. also expelled 15 Cuban officials from its embassy in Washington.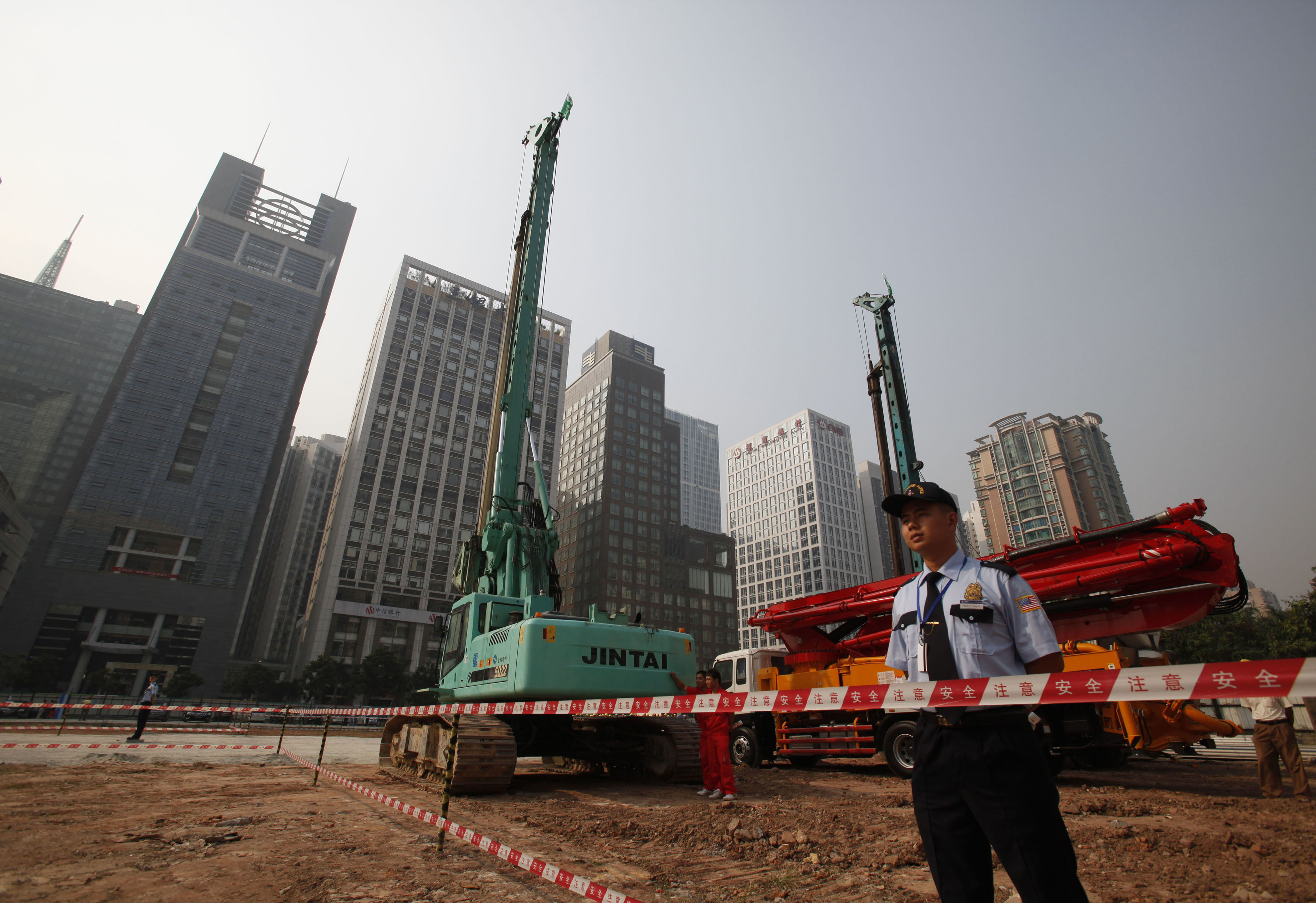 Security workers at the construction site of the US consulate compound in Guangzhou in 2009
In 2016 US embassy staff in Cuba said they had suffered dizziness, nausea and hearing problems.
"We can not at this time connect it with what happened in Havana, but we are investigating all possibilities", a U.S. embassy official said.
The US government has held Cuba responsible, arguing that Raul Castro's authoritarian state must have either carried out the assaults or at least known who was behind them.
The worker was sent to the United States for further evaluation.
The cause of the injuries is now unknown, and no other employees have experienced similar symptoms at this time.
"Twenty-four people have had symptoms and findings consistent with what looks like a mild traumatic brain injury", State Department medical director Dr. Charles Rosenfarb told a Senate Foreign Relations subcommittee January 9 "The findings suggest that this is not an episode of mass hysteria".
Though Cuban officials dismissed the idea of acoustic strikes as "science fiction" and accused Washington of slander.
China's Foreign Ministry did not immediately respond to a request for comment.