RE: Porsche Mission E Cross Turismo: Geneva 2018
by Henry Herrera
in Sports
— Mar 7, 2018
Need a bitchin' surf wagon?
Porsche's Mission E line looks like a serious competitor for Tesla, and this one seems like it could go toe-to-toe with both the Model S and potentially appeal to buyers who might be interested in a Model X, too. Several highlights are done in blue (which is European for green), including the wheels, an LED strip in the rear valence, and some subtle detailing on the otherwise not-at-all-subtle side skirts.
Porsche is giving us another look at its future with the debut of the Mission E Cross Turismo concept at the Geneva Motor Show. It can sprint from 0-62 miles per hour in less than 3.5 seconds says Porsche insiders.
Porsche really made a splash a few years back with its Mission E electric concept: Finally, we all thought, a performance-oriented Tesla-fighter from an established automaker! Well, the manufacturer describes the model as a Cross-Utility Vehicle (its first) and claims a 310 mile range from its floor-mounted batteries - not to mention a charging system that is not only ready for an 800-volt fast charging network, but also charging via induction. Overall length is 194.8-inches, width is 78.3-inches, and height is 55.9-inches.
The Mission E Cross Turismo also boasts the capability of using an 800-volt Level 4 charging system - like the one every U.S. Porsche dealer is expected to have in place before the sales launch of the Mission E sports auto next year.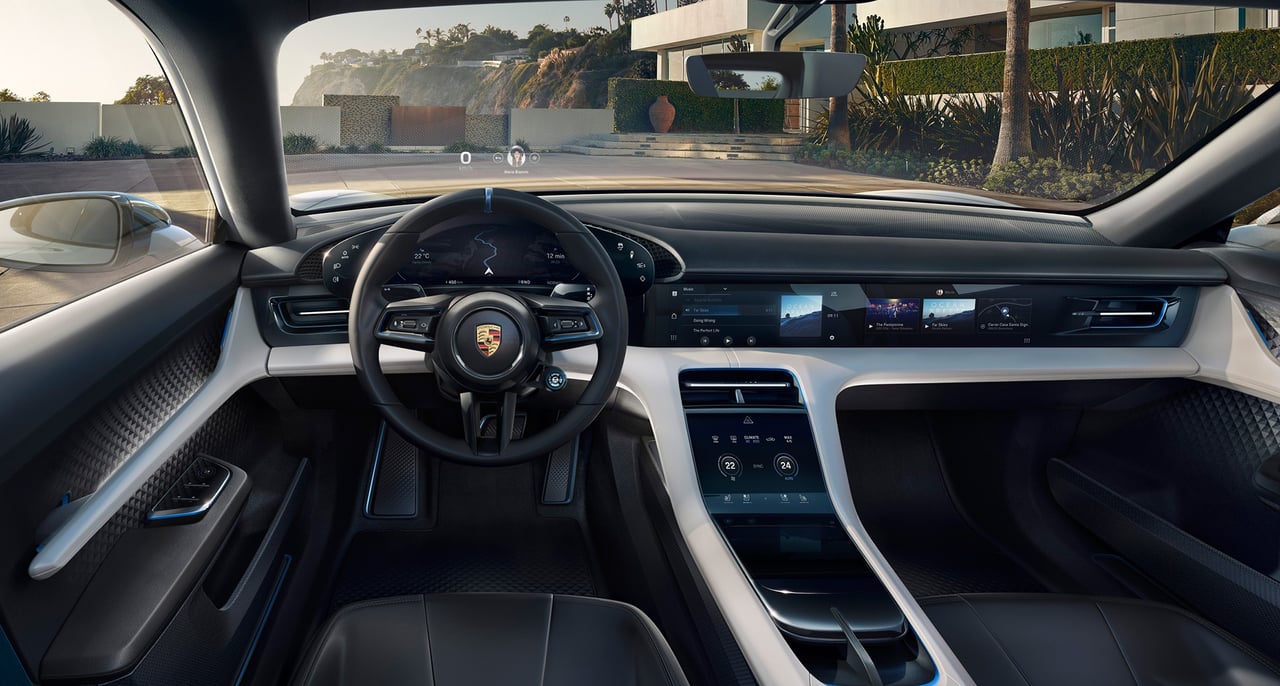 Inside, the backrest of each individual rear seat has a load-through facility. It'll tell you to stop for a mocha latte if you are looking exhausted out on the road.
Porsche has not announced any production plans for the Porsche Mission E Cross Turismo concept, but the production version of the original Mission E concept is expected to arrive in late 2019. It wowed us then and it still does now. The new GT3RS was also showcased at the 2018 Geneva Motor Show. The engine is mated to a seven-speed PDK transmission.
In a bit of a surprise move, Porsche has announced a four-door crossover that runs on battery power, can manage 0-100 kph in 3.5 seconds, and won't have its users fret over things like small range or overly long charging times.
The "pop.up next" concept by Audi, Airbus and Italdsign, pictured during the Geneva International Motor Show in Geneva, Switzerland. Operators are standing by.