Trinity plans Christmas Eve services
Sunday obligation is at 9 a.m. Sunday. The Rev. Dr. Ruth Ragovin is the senior minister.
8 p.m.: Adult choristers and soloists and evening service. The 10 p.m. service will include the anthem "Would I Miss the Miracle".
The First Southern Baptist Church of Prescott Valley has a Sunday Christmas Eve service at 10:30 a.m. and a Christmas Eve candlelight service at 5:30 p.m.
Abundant Life Assembly of God In Century will hold a Christmas Eve Communion Service at 10 a.m. Sunday.
First United Church of Christ, 2100 Greendale Ave., welcomes the public at 10 a.m. Sunday to celebrate communion and hear the Rev. Bill Smith's message, "A Better than Perfect Christmas".
5 and 7 p.m.
First Christian (Disciples of Christ) Church, 601 N. Lee Ave., has scheduled a Christmas Eve candlelight service at 7 p.m. Sunday. Pastor Steven Ramsey will deliver the message at each service and the choir is under the direction of Daniel Basinger.
Grace Baptist: Pastor Kim Reeder will speak at the 10:45 a.m. worship service. Christmas Eve services include the regular services at 8 and 10:30 a.m. with a children's Christmas pageant set to begin at 7 p.m. Christmas Day services will begin at 10:30 a.m. Monday. Both services will have the 48th annual performance of Herbert Burtis' "Christmas Eve". Special music will be provided by Kenneth McClarty. Special music will be provided by The Choir of Mason's Chapel. A family nativity service will be at 4 p.m. and Christmas Eve communion will be at 5 p.m. Sunday.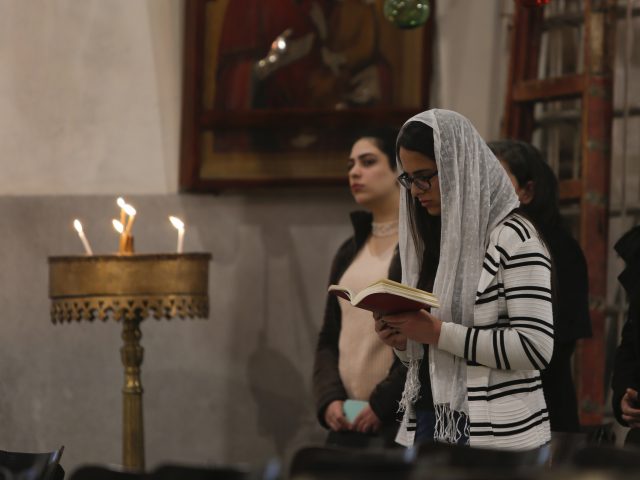 Worshippers in Bethlehem
Lima Aglow International Community Lighthouse will start the new year with "A Time of Celebration and Declarations for 2018" from 9:30 a.m.to noon January 11. Sunday school is at 10 a.m.
Wake Forest Baptist Church will have a Christmas Eve worship service at 11 a.m. Sunday in Davis Chapel in Wingate Hall on the Wake Forest University campus. Sunday school for children and adults will be canceled.
■ House of Judah Church of God Ministries, 3867 W. Wilson St., Farmville, will host a New Year's Eve service at 10 p.m. December 31.
- First United Methodist Church, Toronto: "What "Christmas Love" Is Intended to Do".
ARCADIA - Trinity Lutheran Church, 18974 OH 12, Arcadia, will hold a Sunday Advent worship service at 9:30 a.m. There will be no evening service. No Wednesday night activities until after the holidays.
Unitarian Universalist Fellowship of Winston-Salem, 4055 Robinhood Road, will have "A Meditation on the Season", focusing on soothing the spirit and comforting people facing uncertainty or loss at 10:30 a.m. Sunday. Special music, "Mary Wrapped a Present", will be presented by the choir with Cindy Dunn as pianist.
ST. MARK'S EPISCOPAL CHURCH An Advent IV service will begin at 10:30 a.m. Sunday at St. Mark's Episcopal Church, 3150 Vogel Ave., with a Christmas Eve service at 6:30 p.m.